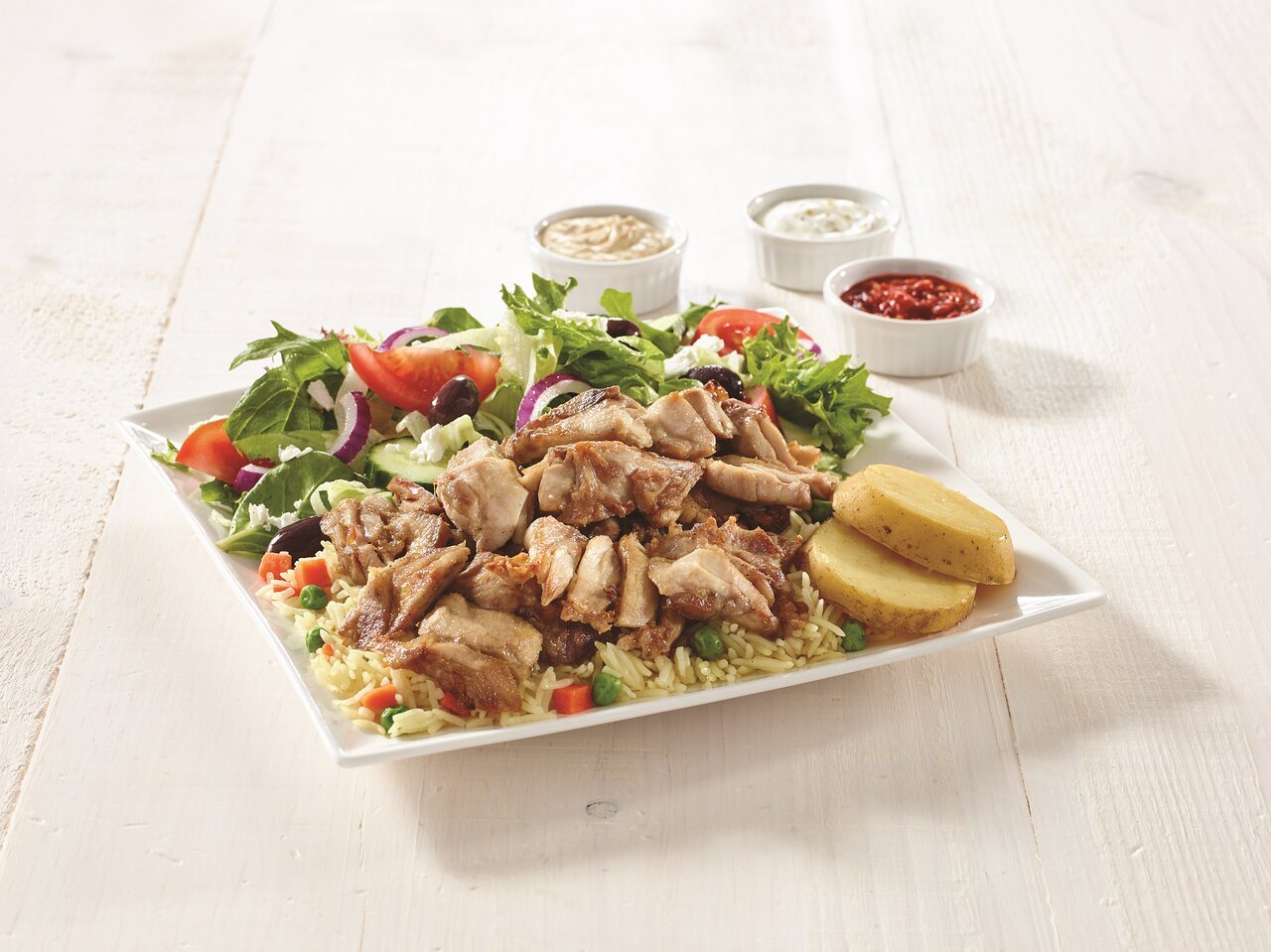 Chicken Shawarma Tray Medium
Choice of Salad(Greek or Garden)
Choice of Base (Rice or Fries)
Choice of Meat (Chicken Shawarma or Chicken Souvlaki)
3 Choices of Sauce (Shawarma Sauce, Tahini Sauce, Garlic Sauce, Hummus Sauce, and Hot Sauce)
Chicken Shawarma Tray Large
Choice of Salad(Greek or Garden)
Choice of Base (Rice or Fries)
Choice of Meat (Chicken Shawarma or Chicken Souvlaki)
3 Choices of Sauce (Shawarma Sauce, Tahini Sauce, Garlic Sauce, Hummus Sauce, and Hot Sauce)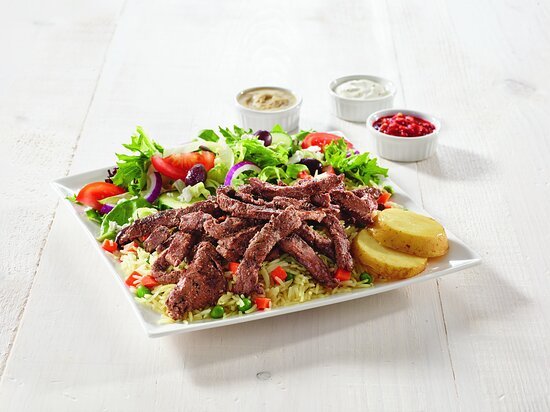 Beef
Shawarma Tray Medium
Choice of Salad(Greek or Garden)
Choice of Base (Rice or Fries)
Choice of Meat (Beef Shawarma or Beef Kebab)
3 Choices of Sauce (Shawarma Sauce, Tahini Sauce, Garlic Sauce, Hummus Sauce, and Hot Sauce)
Choice of Salad(Greek or Garden)
Choice of Base (Rice or Fries)
Choice of Meat (Beef Shawarma or Beef Kebab)
3 Choices of Sauce (Shawarma Sauce, Tahini Sauce, Garlic Sauce, Hummus Sauce, and Hot Sauce)
Chicken Shawarma Wrap Tray Medium
Choice of Toppings(Lettuce, Tomatoes, Onions, Egg Plant, Hot Peppers, Pickles, and parsley mix)
Choice of Meat (Chicken Shawarma or Chicken Souvlaki)
3 Choices of Sauce (Shawarma Sauce, Tahini Sauce, Garlic Sauce, Hummus Sauce, and Hot Sauce)
Chicken Shawarma Wrap Tray Large
Choice of Toppings(Lettuce, Tomatoes, Onions, Egg Plant, Hot Peppers, Pickles, and parsley mix)
Choice of Meat (Chicken Shawarma or Chicken Souvlaki)
3 Choices of Sauce (Shawarma Sauce, Tahini Sauce, Garlic Sauce, Hummus Sauce, and Hot Sauce)
Beef Shawarma Wrap Tray Medium
Choice of Toppings(Lettuce, Tomatoes, Onions, Egg Plant, Hot Peppers, Pickles, and parsley mix)
Choice of Meat (Beef Shawarma or Beef Kebab)
3 Choices of Sauce (Shawarma Sauce, Tahini Sauce, Garlic Sauce, Hummus Sauce, and Hot Sauce)
Beef Shawarma Wrap Tray Large
Choice of Toppings(Lettuce, Tomatoes, Onions, Egg Plant, Hot Peppers, Pickles, and parsley mix)
Choice of Meat (Beef Shawarma or Beef Kebab)
3 Choices of Sauce (Shawarma Sauce, Tahini Sauce, Garlic Sauce, Hummus Sauce, and Hot Sauce)
Infuse Your Event with the Essence of Mediterranean Delights!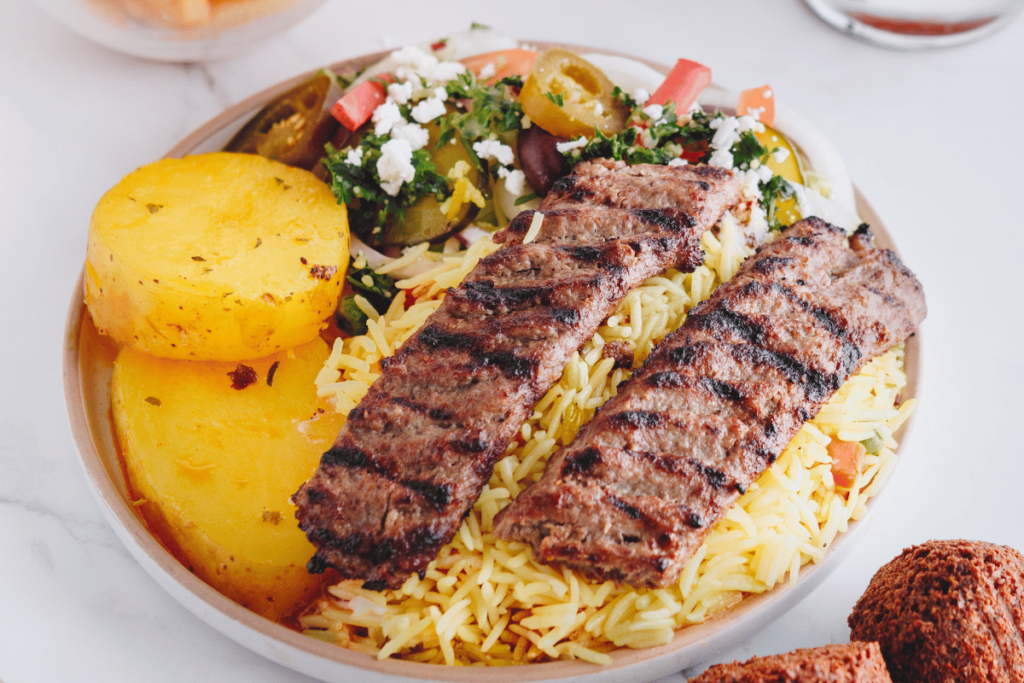 Shawarma Catering In Toronto
Our service team is highly trained and dedicated, ensuring flawless execution from setup to cleanup. We prioritize excellence in service, cuisine, and event planning from the moment you reach out to us until the final details are taken care of.
Our core value is always putting people first. We prioritize the needs and satisfaction of our valued customers and dedicated staff above all else. Customizable menus cater to diverse preferences and dietary restrictions.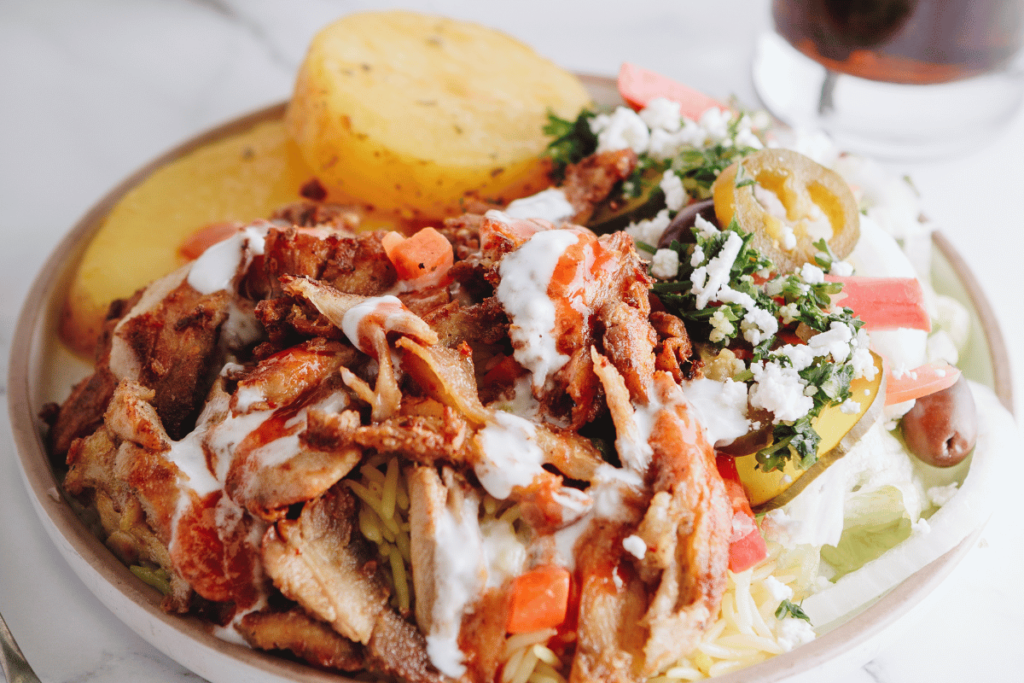 Elevate Your Events with Pita Lite Catering!
Delight Your Guests with Exquisite Mediterranean Cuisine
Planning a corporate gathering, house party, or social event? Make it unforgettable with Pita Lite's exceptional catering services. Treat your guests to a delectable feast of Mediterranean flavors that will leave them craving for more. Click below to request a quote and elevate your event with the extraordinary taste of Pita Lite!
Submit Your Catering Details Here